ISDDE conference 2021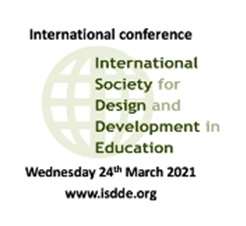 The first online international one-day conference of ISDDE will be held on Wednesday March 24th, 2021.
Our exciting conference will focus on design in mathematics and science education across phases of curricula, resources, assessment, professional learning, teaching and learning with technology.
We have a line-up of exciting plenaries, interviews, panel contributions and design challenge workshop booked across the different time zones!
Full details and registration are available at: https://www.isdde.org/2021virtualconference/