ETE IV: STEM & Open Schooling for Sustainability Education
Registration and proposal submission of various interactive working formats are now open!
We are happy to share with you the call for proposals of the upcoming Educating the Educators IV conference (ETE IV) on STEM & Open Schooling for Sustainability Education. On May 11-12, 2023, the fourth edition of the successful conference series is to take place at Naturalis Biodiversity Center in Leiden, Netherlands. This conference will precede the yearly Elwier/Ecent meeting. We call upon all interested researchers, policy-makers and practitioners to join us in this international event dedicated to discuss, experience and co-create innovations in science and mathematics education, open schooling and sustainability education. We invite you to contribute your work, ideas and experiences through one of the featured innovative formats for sharing ideas and for co-creation. Early birds can register with a reduced fee before October 15th, 2022. Contributions (posters, papers or workshops) also need to be submitted before October 15th. The conference is brought to you by Naturalis and Utrecht University in collaboration with ICSE, Elwier/Ecent and the European H2020 funded project MOST.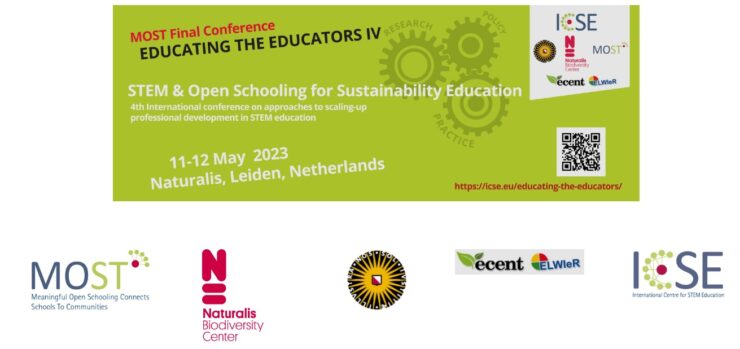 Read more
Gerelateerde artikelen