Conferentie interdisciplinaire STEM studies, Slowakije, 28-8 a.s.
Graag aandacht voor deze conferentie:
 International Conference of Interdisciplinary STEM Studies, 28 August 2018 Nitra Slovakia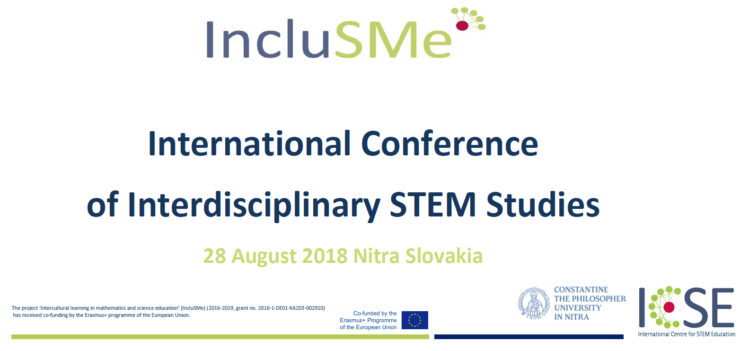 Lectures and workshops on intercultural learning in mathematics and
science disciplines, culture-related contexts and different perspectives on
current ecological problems.
Participants will share ideas how to implement intercultural ideas to initial
teacher education.
Conference opens opportunities for exchange of intercultural experiences as
well as why and how to implement innovative intercultural contexts to
subject-related curricula.
Innovative pedagogies and implementation of intercultural learning in the
initial training of teachers in STEM disciplines will evoke new ideas in STEM
research fields.
Info
Date: 28 August, 2018
Application deadline: 30 June, 2018
Venue: Constantine the Philosopher University in Nitra, Faculty of Natural
Sciences, Tr. A. Hlinku 1, Nitra, Slovakia
Main target group: teachers, researchers, PhD students in STEM studies,
representatives of environmental institutions, policy makers
Language: English, Slovak, Czech, Hungarian
No conference fee. Limited number of participants gets financial support.
Application forms
Slovak language, English language
Gerelateerde artikelen