MOST – Meaningful Open Science Education Connects Schools To Communities
Project H2020 – 2020-2022 Meaningful Open Schooling Connects Schools To Communities
Tien landen:
DE, AT, NO, MT, ES, NL, TR, CZ, LT, SE
In MOST onderzoeken we hoe scholen en hun directe omgeving (gezin/familie, omwonenden, bedrijven, e.d.) kunnen samenwerken aan duurzaamheid. Daarbij richten we ons op afval en energie. Binnen die twee thema's worden voor de 'community' relevante vragen of problemen geformuleerd en daar wordt vervolgens aan gewerkt in zogenaamde SCP's (School Community Projects).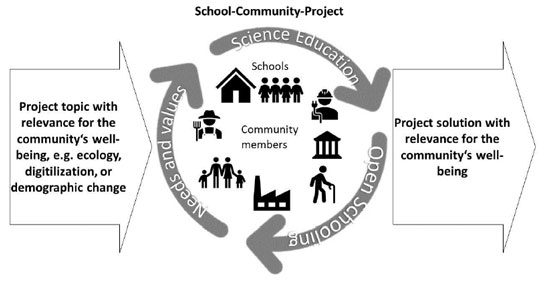 De didactische insteek van MOST is onderzoekend en ontwerpend leren, zoals dit ook door voorgangers van MOST (de Europese projecten Mascil, MaSDiV, Primas, e.d.) ontwikkeld is.
Wilt u met uw school meedoen of meer informatie over de mogelijkheden? Zie hieronder [Nederlandse mogelijkheden voor SCP's], waar ook twee voorbeeld projecten genoemd worden.